Japan has a unique culture and interesting history such as high-tech, Game, Anime, Samurai and Ninja. Perfect services and tall buildings makes the country attractive.
But, also there are some dark sides like high suicide rate specially of young people even it's a one of the wealthy country.
Actually, sometimes I get sick of its culture. So Today I'm going to write about what I don't like or what makes me stressed in Japan.
1. Long working hours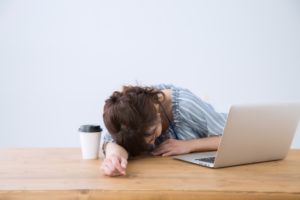 Japanese working our is pretty long. Normal company's working time is 8-17 or 9-18, 8 working hours and 1 hour lunch time. That means 176 hours /month. That's ok.
The problem is, OVERTIME. Overtime in Japanese company is crazy. The limit of overtime hours in the law is 100 hours/ month and 720hours/year. no more than 80 hours in constant 2 and 6 month in avarage.
In other word, we can work 80 hours × 6 month prus 40 hours × 6 month. That's what Japanese companies think.
So japanese people in general, doing overtime work 2 to 4 hours a day in avarage. Of course it depends on the companies and depends on the day. Sometimes we can leave at 17:00, sometimes have to stay all night at office.
Actually, There are some companies called "black companies ". They are not keeping this laws because they force to do punch out before finish work to not over the hours of the law. (or companies want save there salary. I don't know though)
So, That long working hours make people tired and it's one of the biggest cause of less marriage rate, depression and suicide.
For me, It's really hard to work so long because I don't have so much stamina as a women, also I'm the parson who need long sleeping time. (Japanese sleeping time is shortest in developed countries )
However, this problem is for permanent workers. Contract and part time workers can leave work on time.
2. Strong hierarchy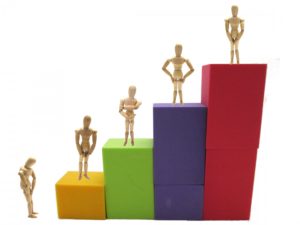 Japan has a culture from Confucianism which respect older people. That's a good culture because older people have more experience and knowledge.
But, that culture is suffering Japanese young people too.
Young kids is playing with any ages kids with no worries. But from junior high school, they start learning what the hierarchy is from school teachers, sports club coaches, and older grades people. like how to talk and behave to older people.
So, in the Japanese society, that senior and junior relationship is deeply spread. There is strong hierarchy and there is a atmosphere that juniors have to agree to seniors automatically. Giving juniors opinions to seniors is not appropriate in that society. That makes young people frustrated.
3. Inflexible Society
Japanese loves perfect for everything. Rules and manuals are everything. So the all processes like at business, government and banks are slow. Also at work, we have to take permit from so many people. Then it'll be rejected if it's not perfect. That's frustrating for me.
About the studying and working balance is inflexible too. Japanese companies want to hire young age people. Having a blank time on resumes is not appropriate. So, if people want to get good job, everyone have to go straight to University after high school and everyone starts job from next month they graduate. There is not time to doing something they want to do.
Also switching jobs is not common in Japan. If people can't get permanent job before around 28, it's difficult to get permanent position. But, the salaries and benefits between permanent jobs and casual or part time jobs are so much different. It's the sosiety there is not chance for someone fail ones.
That making lot of working poor people. Which means people can't get enough money even they work hard. That's really serious problem in Japan.
4. Can't take day off
As I mentioned before , Japanese works long hours. that means the workload is too much. We can get 10-20 paid day off as a rights. But most people just dumbing the rights because they can't take the time to off. If people want to use paid day off, lot of bosses doesn't permit it.
In addition, if people get sick then take days off, other people blame them (specially old people). People only take the paid day off when they get sick but still they'll try to go to work. Because of that nationality, government made a law which force to take 5 paid days off in 1 year. That's really helpful. But, its still the dream that people can take "vacation" in Japanese society.
5. In my opinion Most of the tings I wrote today is relating to the working life in Japan. Japan have a so many attractive things and interesting cultures. So, if the working life change, it can be awesome country. In my opinion, people should leave work for a while if they get tired. I think that's other countries people doing. We need time to enjoy our lives and need time to refresh. But in the present situation, so many people is just tired and tired then get mental illnesses or choose to die.That making the dirk atmosphere all over the Japan. To break this situation , japanese society should be more flexible to taking a vacation and changing jobs. Also Japanese companies should change the way to work too. I hope it going to be better. Finally…
Thank you for reading and sorry for the dark topic. I hope you could know more about real Japanese problem. I like Japan and I'll keep posting about Japan to introduce you.
Is there something stressful things in Japan for you? If it's yes, please leave a comment. Thank you so much!