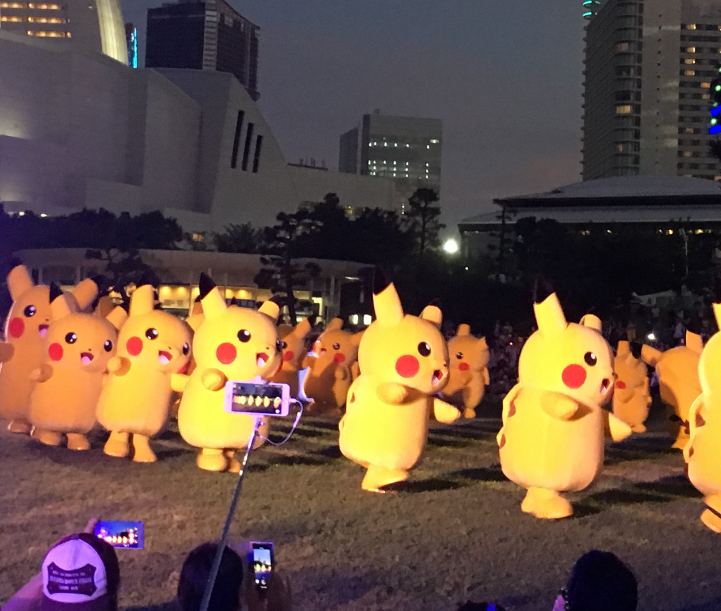 In Aug.6 to Aug.12, Pikachu outbreak and POKÉMON GO Fest is held in Yokohama, Japan. there is Eevee parade too. It is super cute so if you visiting Japan, you shoud check this event. There is a time schedule at the bottom of the page.
POKÉMON GO fest is for People who applied the event and got lottery in advance. But everyone can enjoy the Pikacyu outbreak festival. This is the 6th times event, the theme is night view×technology.
The picture of the top of this page is the show of The Forest of Minato Mirai × Pikachu . Actually the Pikachus (and Eevees) were so much cute, so I'm writing about this event because I wanted share it.
The event is not too busy like other festival or like harajuku's street lol
If you go to the place 1 hour advance, you can probably get nice sheet. I recommend you to have some sheets for sit on the grand.
By the way, The all venues are not far each other, we can reach the place to place at least within 15minutes. So once you get off the train at Sakuragi-cho station, Minatomirai station, Basyamichi station or Nihon-odori station, you can transfer to the next place by walking.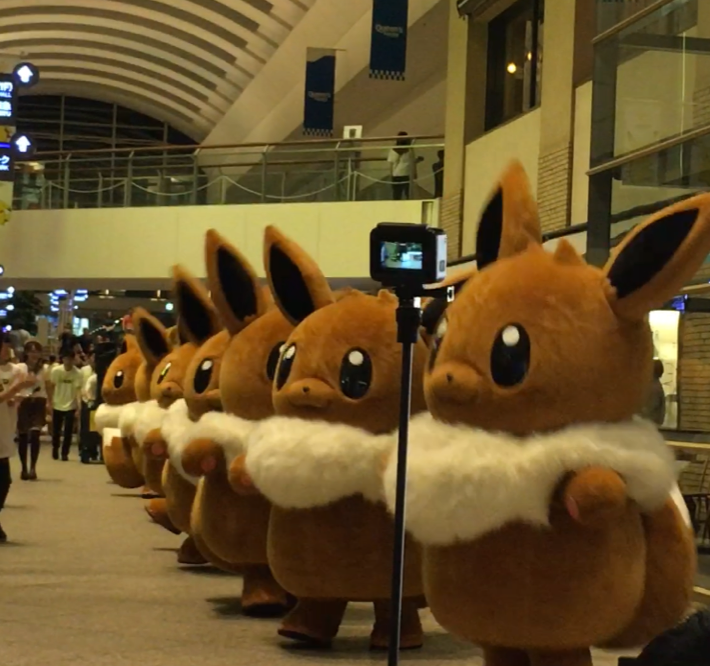 Eevee parade
This is a Eevee parade at Queen's Square YOKOHAMA Queen's Mall.
That's the only show about Eevee. If you like Eevee, you should go there.
In this show, a lot of Eevees just walk the hallway of the Mall. Even just walking, the move of them are super cute.
In The Forest of Minato Mirai × Pikachu
In The Forest of Minato Mirai × Pikachu show, we can see tons of pikachu's dance. I bet you've never seen so many pikachus in your life. And the dance quality was pretty good.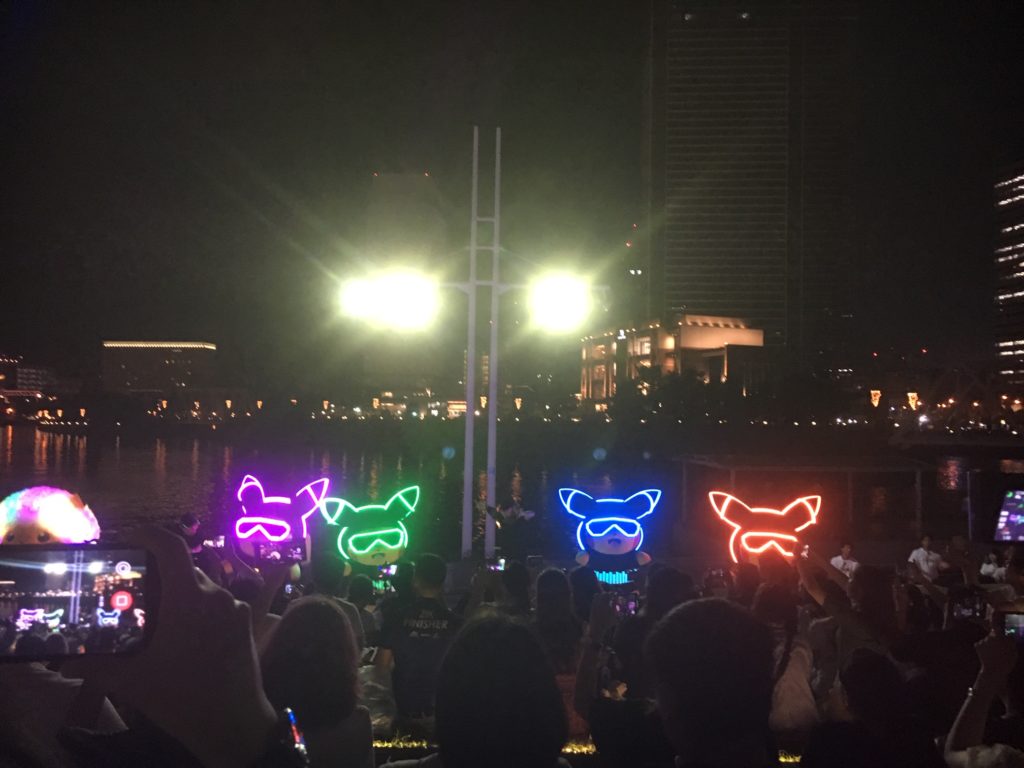 Pikachu Night Parade
At The Nippon Maru Memorial Park , there is Pikachu Night Parades .
It's less pikachus then The Forest show but also they dance.
In this show, Pikachus are wearing cool electronic outfit, It was so amazing.
I put the video of dancing pikacyu of The forest show and The night parade on Youtube, so please watch it if you want.(sorry for quality of the video..)
Have a nice Pikachu night!!
Program information
① The Streets of Minato Mirai × Pikachu
PLACE: Grand Mall Park
TIME : 7:10 PM~/8:35 PM~
(on 8/9 and 8/10, performances will be held from 8:35 PM only)
② The Seas of Minato Mirai × Pikachu
PLACE: Yokohama Red Brick Warehouse (Akarenga Park)
TIME: 6:55 PM~/7:50 PM~/8:45 PM~

③ The Forest of Minato Mirai × Pikachu
PLACE: Rinko Park
TIME: 6:55 PM~/7:50 PM~/8:45 PM~

④ Parades
◆Pikachu Parade (Night)◆
PLACE: Nippon Maru Memorial Park
TIME: 6:55 PM~/7:50 PM~/8:45 PM~

◆Eevee Parade◆
PLACE: Queen's Square YOKOHAMA Queen's Mall
TIME: 6:55 PM~/7:50 PM~/8:45 PM~
For more information, visit the YOKOHAMA official site.
YOKOHAMA OFFICIAL VISITOR'S GUIDE