At 5 AM on 9th September 2019, strong typhoon "Faxai" hit the Kanto area which is central area of Japan. That typhoon's left serious damages so I'm going to share about the typhoon today.
The typhoon Faxai passed from Kanagawa and Chiba prefecture to Miyagi and Fukushima prefecture.
The average wind speed was 45m/s, The recorded maximum instantaneous wind speed was 58.1 m/s at Tokyo prefecture. It was the strongest typhoon which hit this area.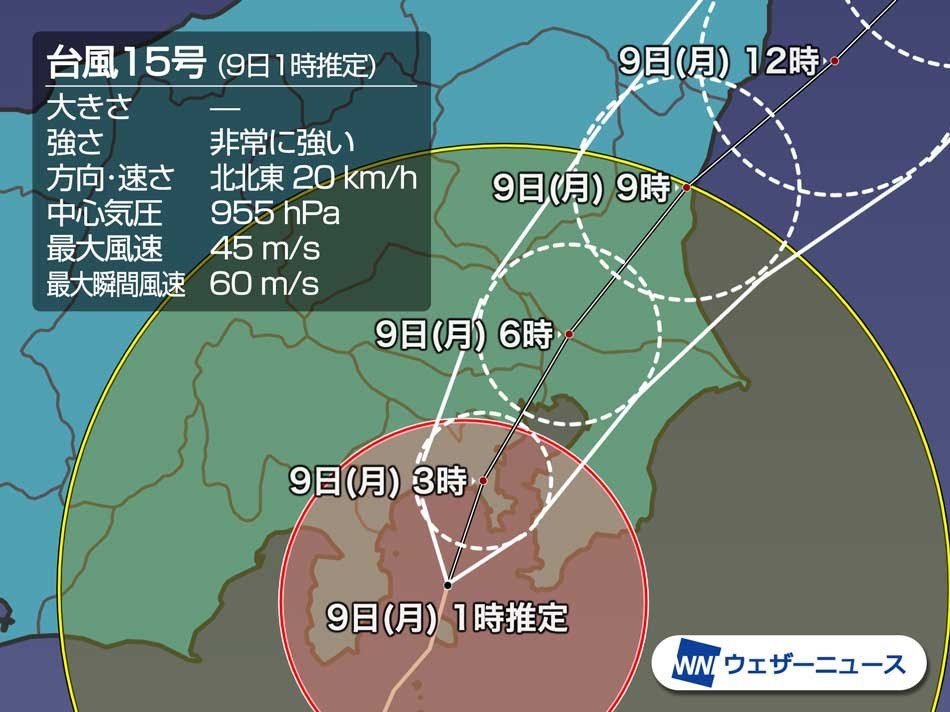 Damage of the typhoon "Faxai"
By that typhoon Faxai, 1 person dead, 84 people injured, 832 houses got damage and 27 houses was flooded above floor level.
At Chiba prefecture where the maximum 57.5m/s wind speed was recorded, The fence of the golf range fell over to the houses. Over 10 houses got damage and 20s woman got a serious injury.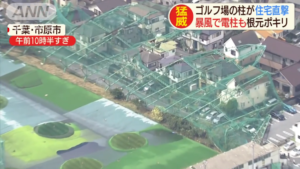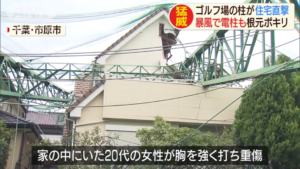 Lifeline
Electric power
According to the announcement of the ministry of Economy, Trade and industry, around 934,900 houses blacked out and 470,800 houses power have not backed yet (sep.11). Unfortunately, After the typhoon past 2 people ware dead because of the heat.
Trains
All train companies in that area stopped trains at night before Faxai hit. It was announced before they stop the trains. However, in the morning the trains couldn't open because of the damages of the stations building or clutter on the train rails. That affected people go to work and they were stacked at station.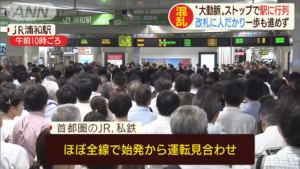 Most of lines reopened for now but there are some lines still stopped include Narita airport line.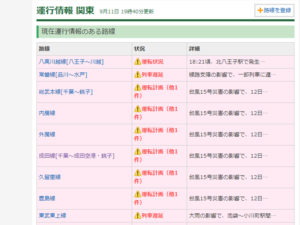 Water
The most serious problem is water supply. 123,878 houses water stopped and 24,183 houses have not recovered yet. Most shops are closed due to the black out, that means they can't get enough food and water. So they are living with supplied water and food.
During the summer season, many typhoons hit japan. Those are getting strong because of the clime change. I think It'll be one of the concern of the Olympic in next year.
I hope all electronic power and water will back soon. Thank you for reading.