Hi, I'm Waka 🙂
What are you looking for recently?
I know Halloween is a event for kids, but you can super enjoy holloween as an adult in Universal Studio Japan (USJ) !!!
If you visit Japan in September to October, you definitely should go to the USJ!!
Where is Universal Studio Japan?
USJ is located in Osaka prefecture. It's a second main city in Japan. From the main city center of Osaka which is Osaka station to Universal city station is just 15 minutes by the train.
About Halloween horror nights
Every year during September and October, USJ hold the special Halloween nights! In that season, some attractions are closed and some scary attractions are open.
The mail event of the Halloween Horror nights is the WALKING ZOMBIES !!!
Tons of Zombies roam around the street looking for the fresh blood!
Please don't miss visit USJ in Halloween season!
1. BIOHAZARD the EXTREME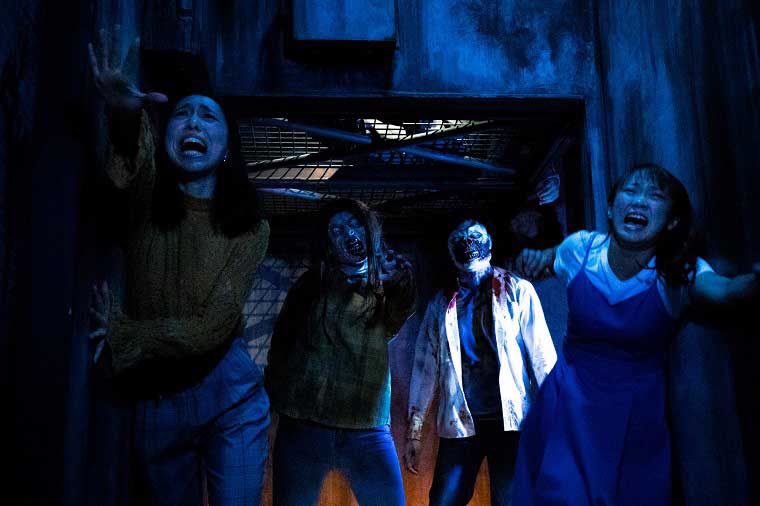 Biohazard is the name of Japanese game which become the base of movies「Resident evil」. The stories are depend on which character you choose from Chris Redfield or Claire Redfiel. Zombies infected by T- virus are spreading now! immerse the world of Resident evil !!
This attraction is moved by introduction in Japanese. If you don't know Japanese, just remember there is a shooting against the final boss
[Open] 10:00 – park closed
[Horror level] 5
[Age] only over 12
※ numbered ticket required. (Get ticket from at stage18 or online booking from New York area)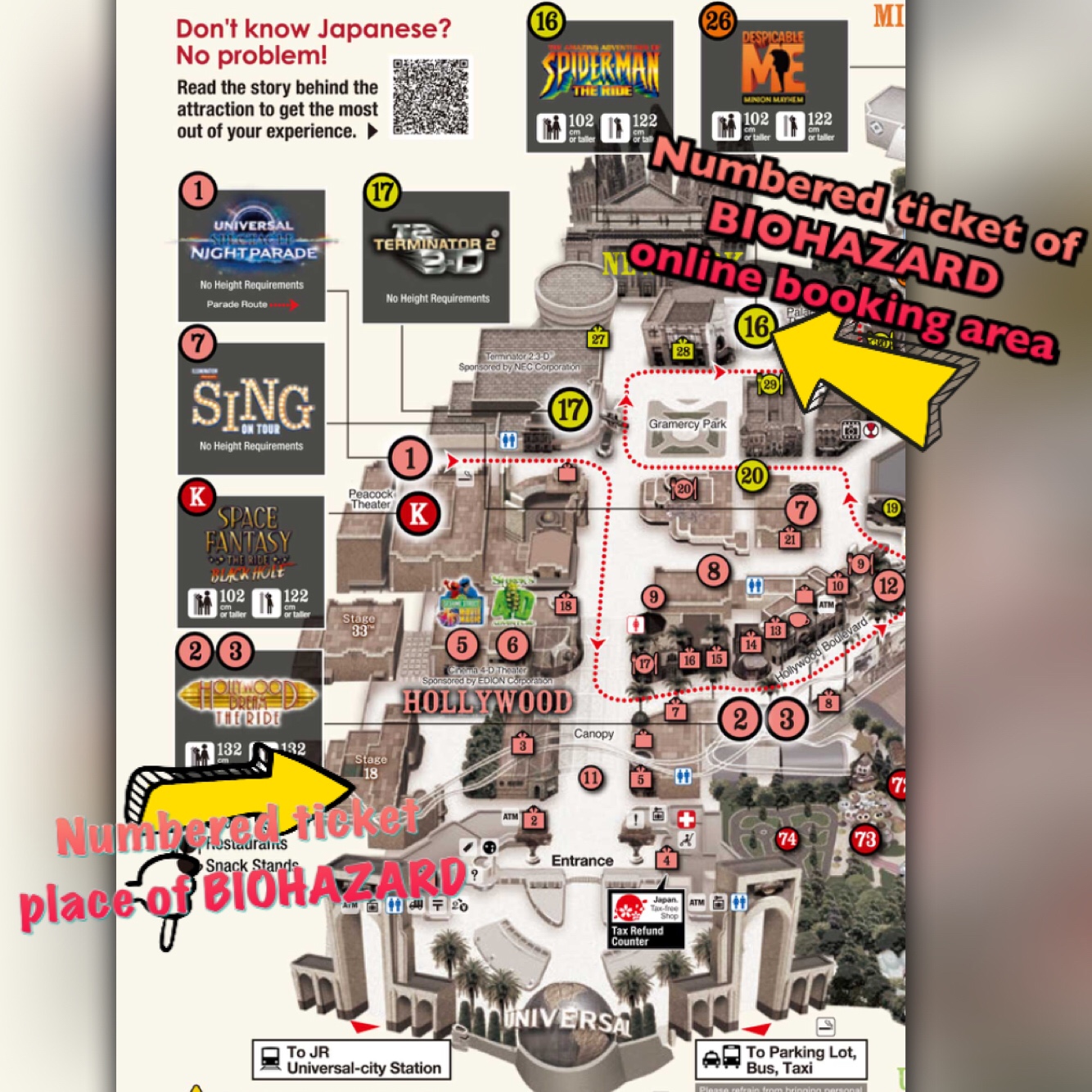 2. CULT OF CHUCKY
At the hospital, that a bloodthirsty killer run amok!!!!
The patients cut by Chucky's are screaming!! Be careful to him!!
This is the my favorite attraction in Halloween spatial. If you wanna spend a horro night, you definitely try this!
[open] 12:00 – park closed
[Horror level] 5
[Age] only over 12
3. Area 51 -Unidentified Encounter-
This is a walk-in through attraction. Setting is in the Groom Lake Air force base. Which is famous place for the witnesses of UFO and Aliens.
Nobody can enter the please just a step. Nobody shouldn't. otherwise you'll have a horrible night !
[open] 10:00 – park closed
[Horror level ] 4
[Age] only over 12
4. Horror TheaterSadako -The Cursed Attraction-
On the theater of Terminator, One of the most famous attraction in USJ, You'll experience Sadako's curse at that night…
This 4D theater is all in Japanese. First half of it is the talk show of Cyber Dyne's director "Ayanokoji Rei", after that we move to the theater. If you don't know Japanese, probably difficult to understand for first half, but At the theater Don't Worry, Sadako curse you too.
For enjoy this attraction, I definitely recommend you to go Terminator first. It make this attraction 10 times better!
This is my second favorite attraction of Halloween special 🙂
[open] 18:00 – park closed
[Horror level] 3
[Age ] Elementary school-age children must be accompanied by an adult.
5. Horror TheaterBlood Legend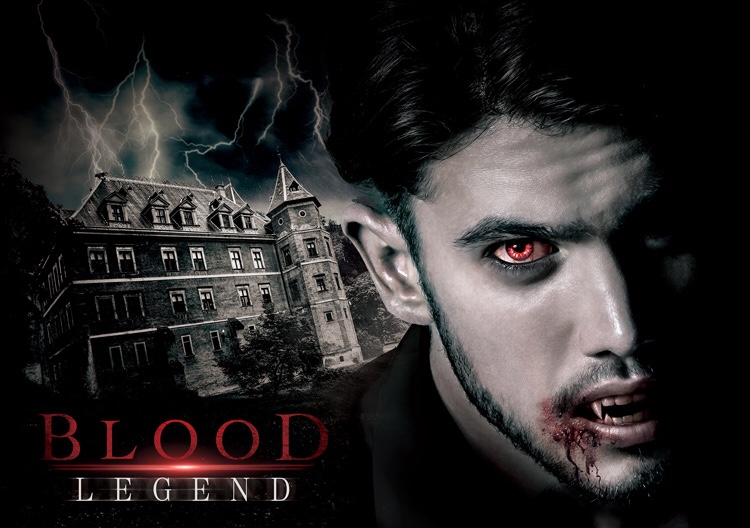 USJ official website
Do you believe vampires? They are exist. You'll witness the real Horror of vampires!!!
In the Halloween special attractions, this is the only one attraction have all translation in English as theater attraction. So That's the one for the horro night of you!
[open] 18:00 – park closed
[Horror level] 3
[Age] Elementary school-age children are accompanied by an adul recommended
HUNGRY ZOMBIES are looking for you!!!
From 6pm, the park is filled with hordes of zombies!!
They are walking in the crowd and looking for the fresh blood!!
Sometimes they start dancing! The gap of the day and night is so cool!!
And there were several types of Zombies.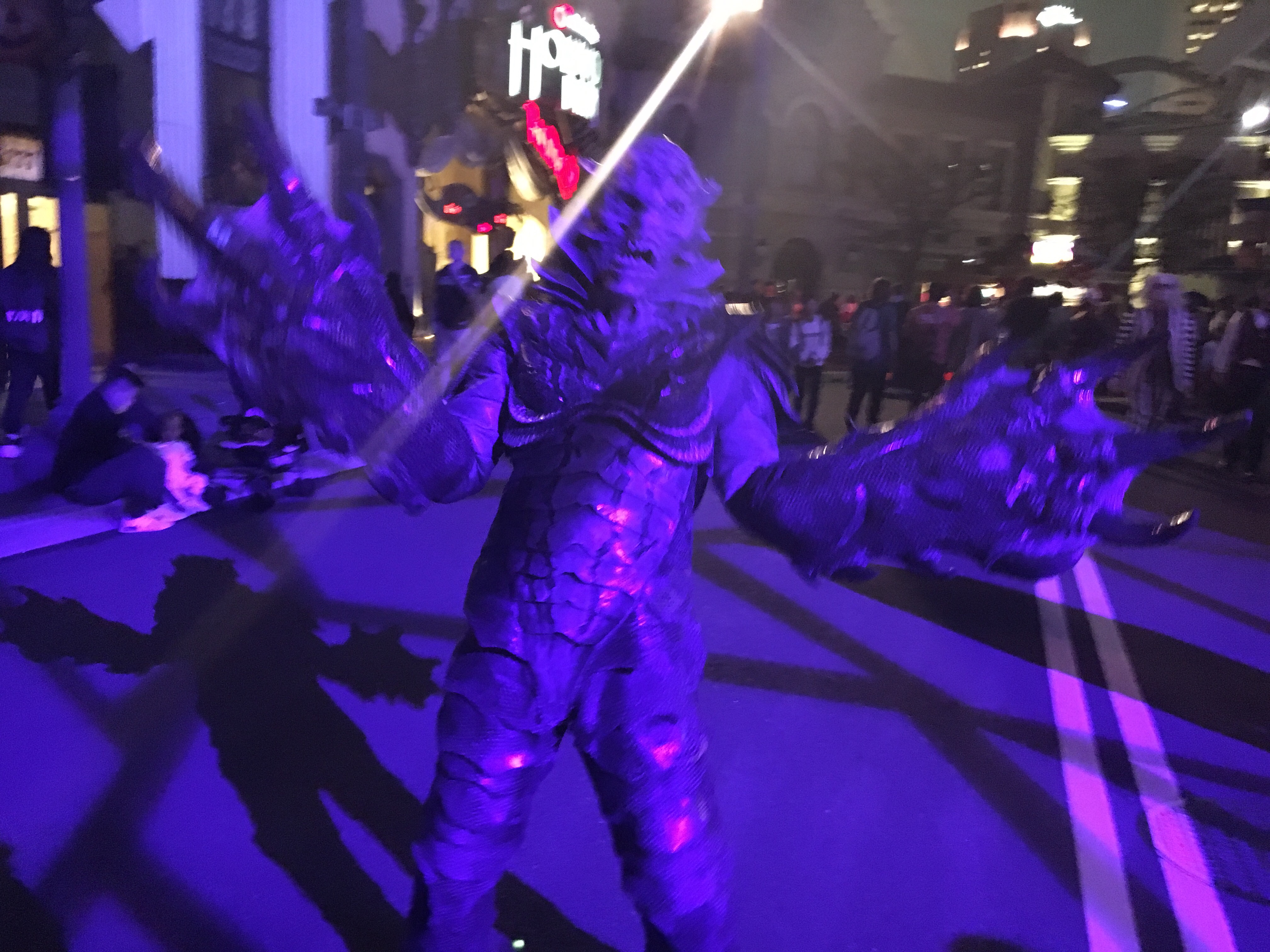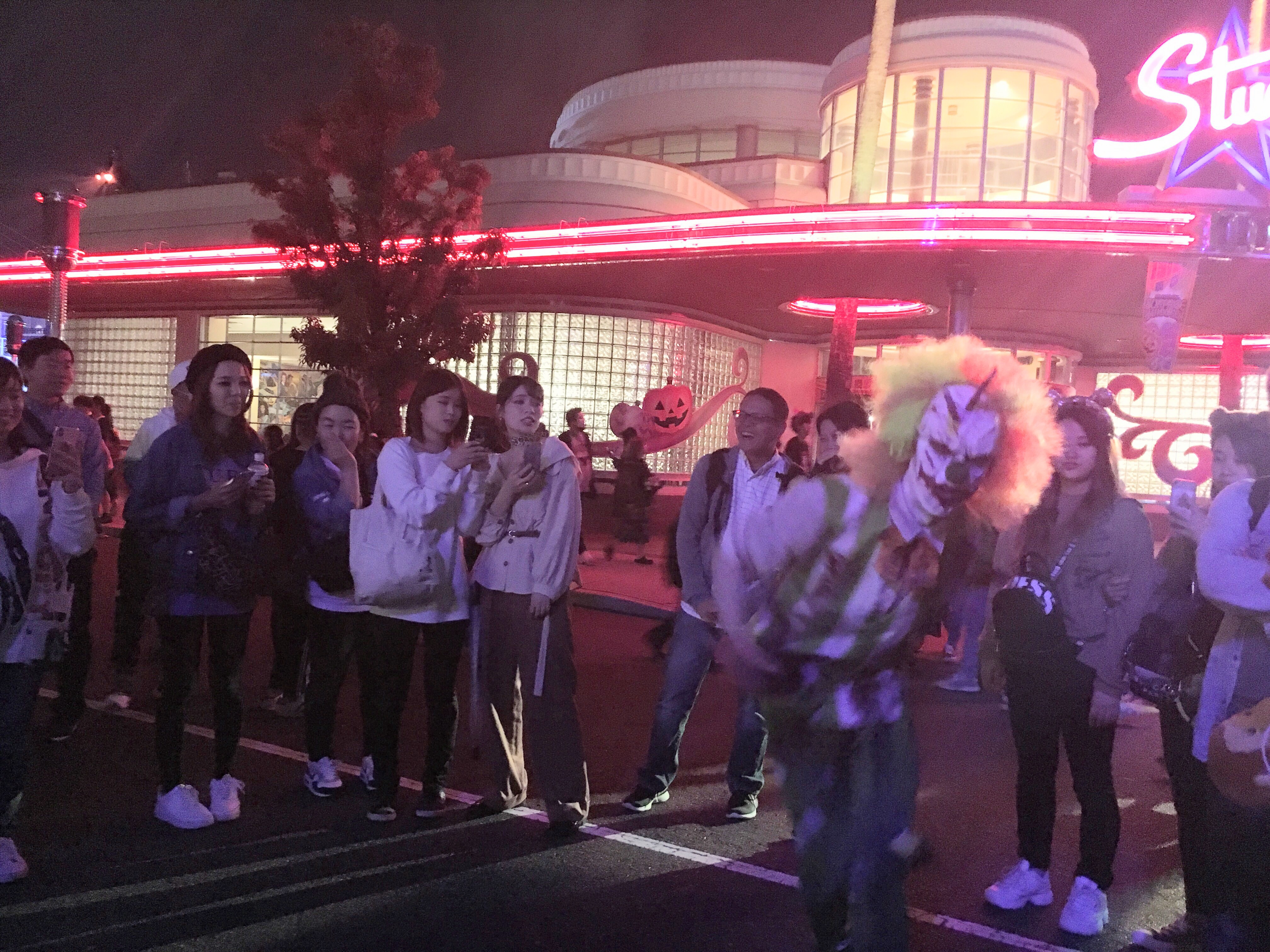 And also, people come there wear costume too. So, you can enjoy scary cosplay !!
It's difficult to explain how cool it is so I made the video about the horror night in USJ.
Please watch this video more about the horror night of USJ 😀